Nec May Have Come Under Cyber - Attacks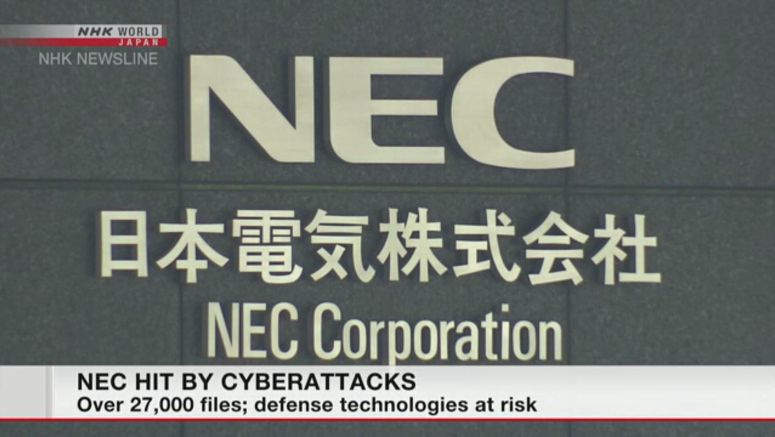 Japanese electronics company NEC may have come under cyber-attacks, with about 28,000 data files likely leaked.
Sources say the attacks occurred over several years through 2018. They add the possibly compromised files contained information on defense technologies, such as submarine sonar.
NEC denies that data was leaked, but says the firm routinely faces suspected attempts to gain unauthorized access to its computer network.
The Defense Ministry says information it should protect has not been leaked. It pledges to work with relevant companies to ensure the information remains secure.
Another Japanese firm Mitsubishi Electric announced last week that its computer network suffered a major cyber-attack last year.
The company said exchanges with government bodies, information on corporate clients, and personal data of more than 8,000 people may have been leaked.