New Harajuku Station Building Opens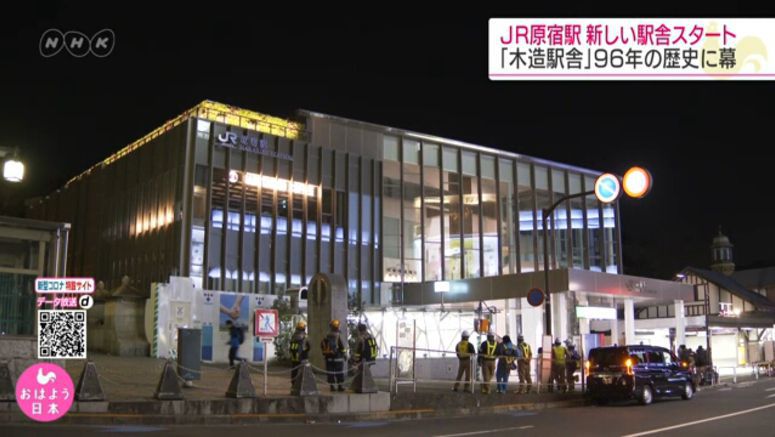 A new train station building at Harajuku on Tokyo's Yamanote loop line has replaced the 96-year-old adjacent structure, which was famous for being the oldest wooden station building in the capital.
The last train rolled out from the old platforms in the early hours of Saturday. East Japan Railway will demolish the wooden edifice, which it says is not sufficiently fire resistant.
The new building is a two-story steel structure that has four times the floor space of its predecessor.
There are separate platforms for trains going in opposite directions, which is expected to ease congestion.
JR East says it will use materials that comply with fire resistance standards to re-create the old building.