New Ldp Leader Suga Lays Out Priorities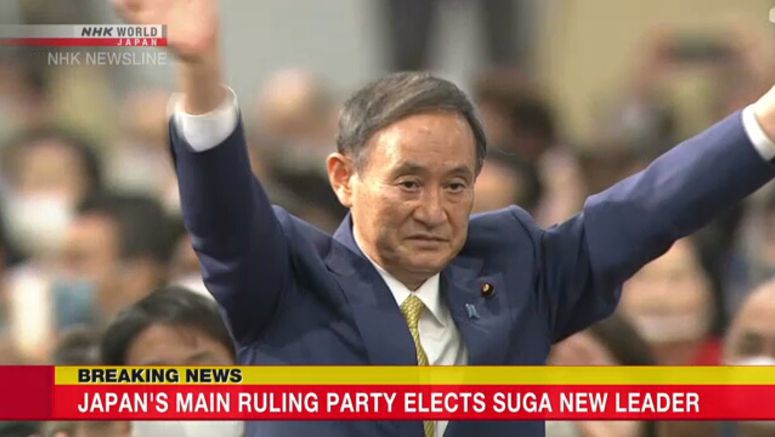 Japan's main ruling party has elected Chief Cabinet Secretary Suga Yoshihide its new leader. The 71-year-old politician is virtually assured to succeed Prime Minister Abe Shinzo, who announced last month his intention to step down to deal with his health.
Suga said, "I would like to proceed with regulatory reforms by defeating such things as bureaucratic sectionalism, vested interests, and blind adherence to precedent. And I want to form a cabinet that will work hard for the people."
Suga said Japan cannot afford to have any political void while it faces the challenge of the coronavirus spreading.
He pledged to keep pressing forward with the efforts Prime Minister Abe has been making to overcome the crisis.
But he said he will choose his ministers on his own initiative.
Suga said, "As a new prime minister, I will pick whoever shares my policy goals and work with them. Otherwise, I cannot serve the people's will."
He won more than 70 percent of the votes cast, beating former LDP Secretary-General Ishiba Shigeru and the party's current policy chief Kishida Fumio.
Diet members will vote on Wednesday to pick the new prime minister.
Suga will almost certainly win, since both Houses are controlled by an LDP-led coalition.
New Cabinet ministers will be named later that day.