Nhk: Osaka Voters Rejects 'metropolis Plan'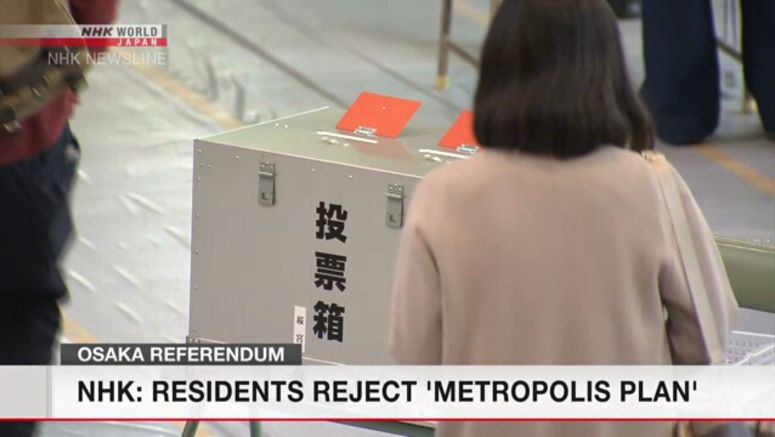 NHK projects that residents of the western Japanese city of Osaka have voted to maintain the city's current structure.
They voted down a plan to transfer some major functions to the prefecture and consolidation of the bureaucracy into a structure similar to Tokyo's.
The referendum asked citizens in the regional economic hub whether the city should abolish its current administrative structure and replace it with four so-called "special wards."
Supporters said the arrangement would eliminate the duplication of work between the city and prefecture, and lead to more effective governance. Opponents argued it would lower the quality of public services.
Two-point-two million people were eligible to vote in the referendum. The turnout was at around 62 percent. It is the second time for voters to reject the plan by a narrow margin, following a similar referendum five years ago.