Nippon Steel Appeals S.korean Court Ruling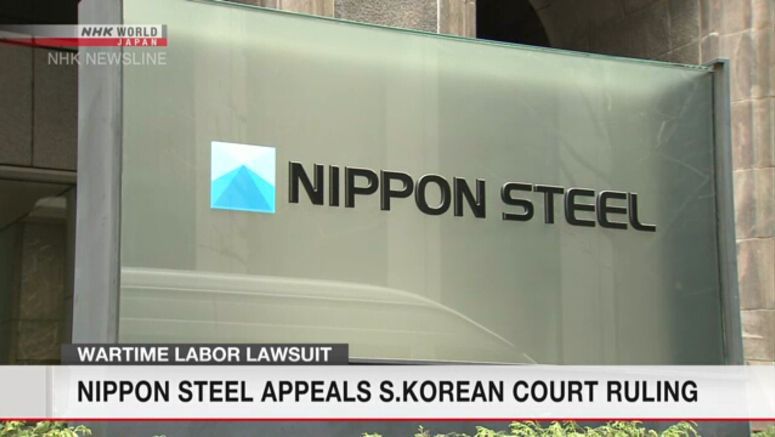 Japan's Nippon Steel says it has appealed a South Korean court ruling over wartime labor compensation that allows the steelmaker's assets to be seized for liquidation.
The company made the announcement on Friday.
Earlier, the court said documents ordering the seizure were delivered to the Japanese side on Tuesday.
Following this, the court is expected to begin procedures to sell Nippon Steel's assets to compensate South Korean plaintiffs who say were forced to work in the company's plants during World War Two.
The assets are the company's shares in a joint venture with South Korean steelmaker POSCO.
The case stems from a 2018 South Korean supreme court ruling that ordered Nippon Steel to pay compensation to the plaintiffs.
The Japanese government says any right to claims was settled completely and finally in 1965, when the two countries normalized ties. It has urged Seoul to rectify what it calls a situation in which international law is being violated.
Nippon Steel reiterated the government's stance.