Nishimura Seeks Views On Easing Event Restrictions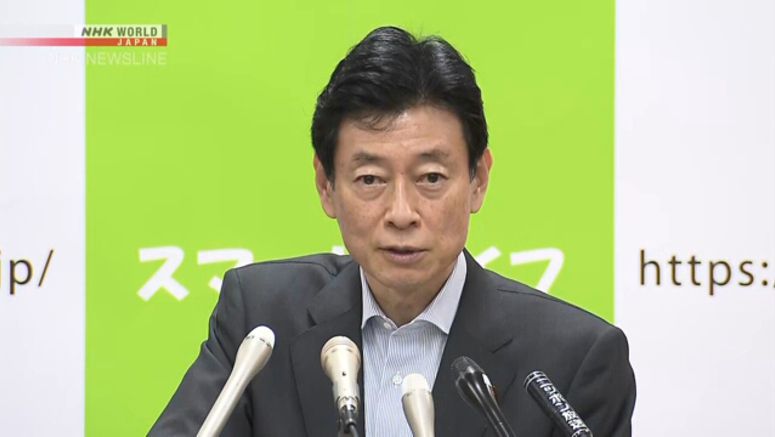 Japan's minister in charge of the coronavirus response has asked a government subcommittee on the virus for its views on easing restrictions on events.
Economic Revitalization Minister Nishimura Yasutoshi made the request at a meeting of the subcommittee in Tokyo on Wednesday. Other participants included health minister Kato Katsunobu and subcommittee chair Omi Shigeru.
Nishimura said new cases are growing in the greater Tokyo and Kansai areas. He said the virus is spreading in other areas as well, with record new cases being marked in Fukuoka and Aichi prefectures.
He sought analysis and assessment of the current situation, and views on how restrictions on events should be eased starting August 1.
Nishimura also asked the subcommittee for suggestions on who should be vaccinated and in what order, if and when a vaccine is developed for the novel coronavirus.