Nuclear Regulators Ok Fuel Reprocessing Plant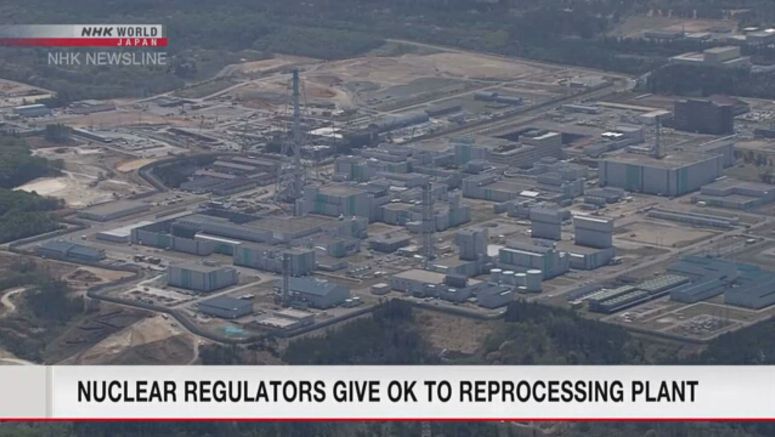 Japan's nuclear regulators have given a firm the green light to complete the construction of a fuel reprocessing plant, which is the centerpiece of the government's nuclear fuel recycling policy.
The plant in Aomori Prefecture, northeastern Japan, is operated by Japan Nuclear Fuel Limited. The facility is designed to extract plutonium for recycling from spent nuclear fuel generated by power plants.
The Nuclear Regulation Authority has been reviewing an application from the operator to see whether the plant meets the regulatory standards that were introduced after the accident at the Fukushima Daiichi nuclear power plant in 2011.
The regulators adopted a draft assessment in May and subsequently solicited opinions from the public.
The regulators said on Wednesday that they had received about 760 opinions, and that many of them were about safety. The risk of radioactive materials leaking out was among the concerns.
The regulators concluded that the operator had measures in place to deal with the concerns, and said the firm's application had been approved.
Japan Nuclear Fuel Limited wants to complete construction by September 2021, and launch operations in 2022. But the construction work, which began 27 years ago, has been delayed by problems. That has caused the cost to balloon to more than 130 billion dollars.
Plans to use the reprocessed plutonium are not moving forward as initially outlined.
The government and energy firm also still need to obtain local approval.