Officials Urge Continued Caution For Kyushu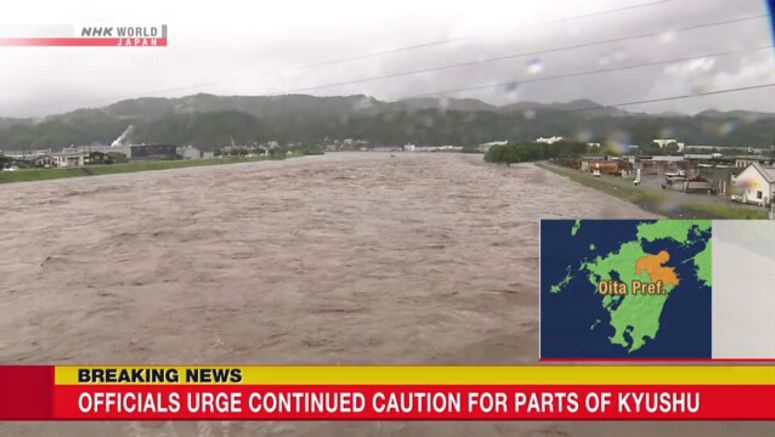 The intense rain in Japan's southwestern region of Kyushu is leaving dozens of people dead. Weather officials have switched a heavy rain emergency warning issued for Fukuoka, Saga and Nagasaki prefectures to a warning. But they're asking people to remain on alert for landslides and rivers spilling over their banks.
Officials say Chikugo River overflowed in Hita City in Oita Prefecture on Tuesday morning. Residents are being asked to monitor evacuation information and secure their safety in case of a possible disaster. Further flooding may occur in several cities along the river.
In Omuta City, Fukuoka Prefecture, Self-Defense Forces personnel are engaged in rescue work.
An elementary school and a community center designated as temporary evacuation centers were flooded, trapping some 240 evacuees.
Kumamoto Prefecture has been the worst hit so far. Fifty-one people are confirmed dead, two people have no vital signs and 11 are still missing. Rivers have flooded in a dozen places.
One person died in Fukuoka Prefecture.
Train and express bus services have been widely suspended in affected areas. More than 6,000 households are without electricity in Kumamoto, Oita and Kagoshima prefectures.