Okinawa Base Relocation Work Resumes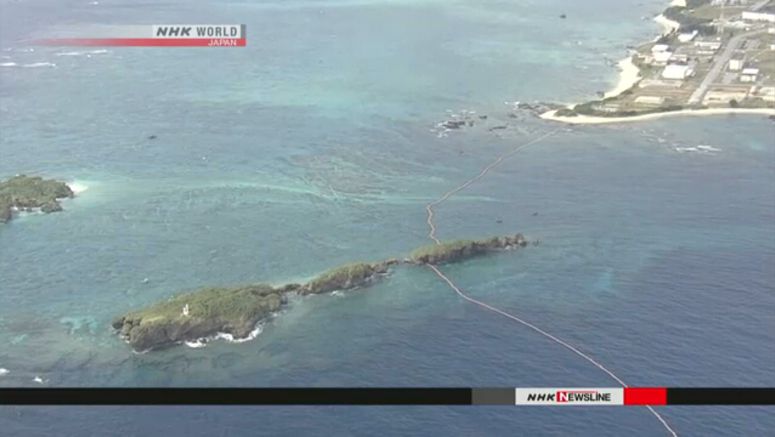 Japan's defense ministry has resumed landfill work to build a US military base in the southern prefecture of Okinawa, after a two-month suspension due to the coronavirus outbreak.
The landfill is part of a plan to move the US Marine Corps Futenma Air Station from Ginowan City to the less-populated Henoko district of Nago City.
The ministry's Okinawa bureau stopped the work in April after a person involved in the project was confirmed infected with the virus.
The bureau decided to resume the work as the prefecture has been free of new infections for over a month. Dump trucks and bulldozers unloaded soil into water at the site on Friday.
About 40 people gathered in front of a gate at US Camp Schwab, adjacent to the site, and demanded that the work be stopped. A man in his 70s expressed anger at the central government for continuing the project, saying the Okinawan people have shown their opposition repeatedly in various elections.
In a prefectural assembly election held on Sunday, local ruling parties supporting Governor Tamaki Denny, who opposes the base relocation, maintained their majority.
The defense bureau initially planned to complete the landfill work by this summer, but a delay appears inevitable. Due to suspensions caused by the outbreak and bad weather, only around 40 percent of the work is done.