Okinawa Marks 75 Years Since Wwii Battle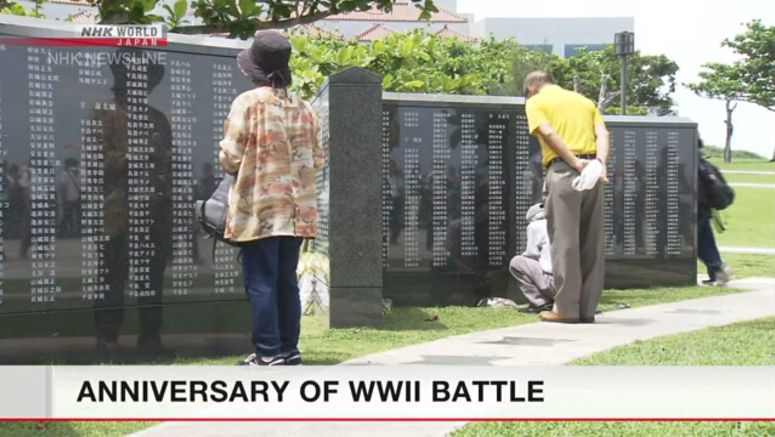 People in Japan's southwestern prefecture of Okinawa are observing 75 years since the end of fierce ground battles in the closing days of World War Two.
More than 200,000 people lost their lives in the fight, including a quarter of the residents of Okinawa.
The prefecture regards June 23, 1945 as the final day of the Japanese military's organized combat against the US forces in Okinawa.
About 200 people are expected to attend a ceremony at the Peace Memorial Park in the city of Itoman on Tuesday. The annual event usually brings together around 5,000 people, but this year the number will be smaller because of the coronavirus.
Guests from outside the prefecture, including Prime Minister Abe Shinzo, will sit out this year's ceremony.
The anniversary is seen as a chance for the people of Japan to look at the burden Okinawa is still shouldering.
About 70 percent of the US military facilities in Japan are concentrated in Okinawa.
Okinawa remains at odds with the central government over a plan to relocate a US base within the prefecture. Land reclamation work for the relocation is proceeding despite opposition from local residents.