Onagawa Nuclear Reactor Assessment Certified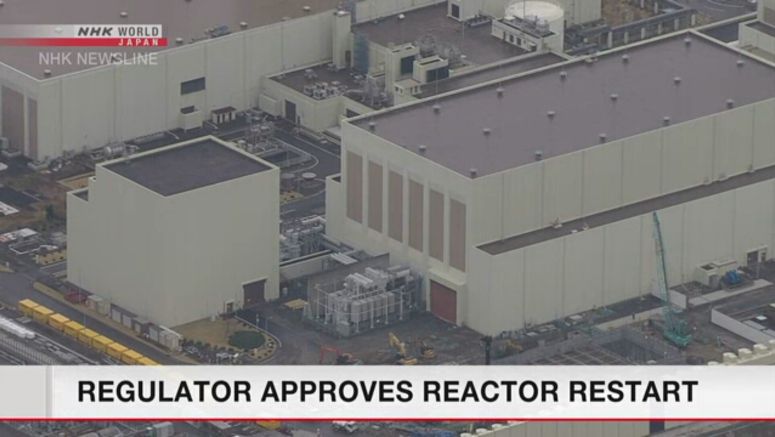 Japan's nuclear regulator has officially approved an assessment of a nuclear reactor in an area devastated by the 2011 earthquake and tsunami.
The Nuclear Regulation Authority compiled an assessment that allows Tohoku Electric Power Company to restart its No.2 reactor at the Onagawa plant in Miyagi Prefecture.
The utility applied for screening in 2013. The nuclear regulator approved a draft assessment last November and solicited public opinion.
At a meeting on Wednesday, the regulator decided to approve the document, reflecting people's opinions. It noted that concerns were raised about huge tsunamis, but said the utility's seawalls are 29 meters above sea level and can withstand such waves.
Onagawa's No.2 reactor is the first to be approved in the Tohoku region and the second of those damaged by the tsunami after the 2011 earthquake to be approved. The first was the Tokai No.2 plant's reactor in Ibaraki Prefecture.
It's unclear how soon the Onagawa reactor will actually go back online, as it must still must obtain support from local municipalities.
The Onagawa plant has two more reactors. The operator has already decided to decommission one and is considering applying for screening for the other.
Utilities must meet tougher government requirements introduced after the 2011 Fukushima Daiichi accident before putting their reactors back online.