Overnight Stays By Foreign Tourists Dived In March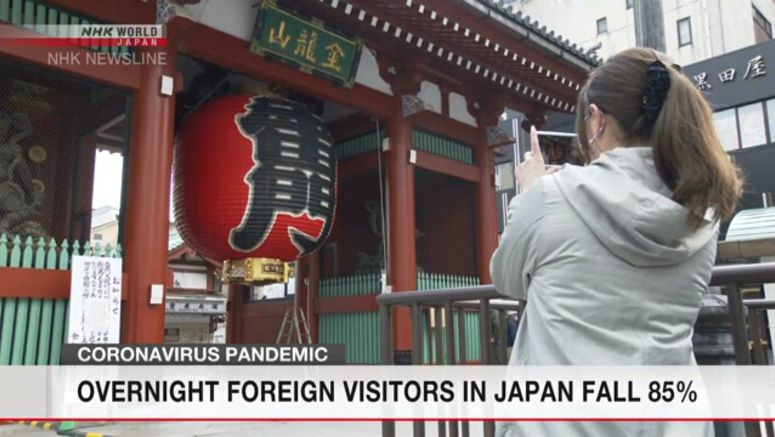 The Japan Tourism Agency says the number of foreign visitors who stayed at hotels and inns in Japan in March plunged 85.9 percent from a year earlier to 1.18 million.
Agency officials say it was the sharpest fall ever, topping an 81.3-percent fall in April 2011, just after a massive earthquake and tsunami hit northeastern Japan.
The plunge comes as the coronavirus outbreak is dealing a severe blow to the tourism industry.
The agency says the total number of overnight guests, including Japanese, was 23.61 million in March, down 49.6 percent from a year earlier.
Room occupancy rates at hotels and inns across Japan fell to around 30 percent.
The downward trend is expected to continue during the long spring holiday that began on Wednesday as a state of emergency, declared because of the outbreak, remains in place.