Panel: Release Treated Reactor Water Into Sea, Air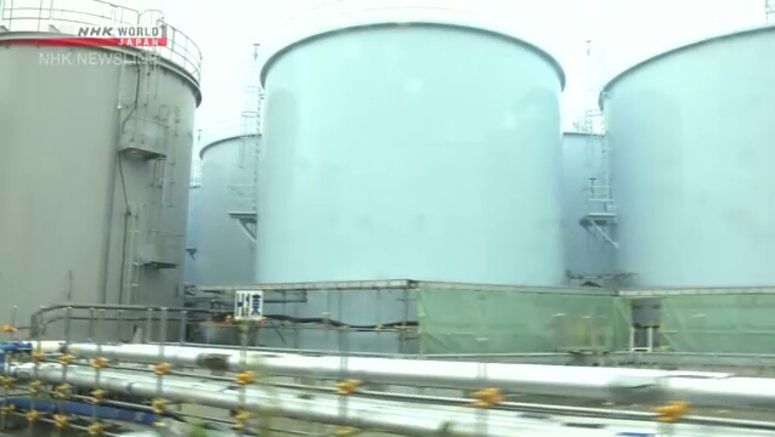 A Japanese government expert panel has agreed to a plan to reduce the amount of radioactive wastewater stored at the Fukushima Daiichi nuclear plant, by releasing it into the sea or the air.
Water used to cool the molten nuclear fuel from the March 2011 accident is treated to remove most of the radioactive material. But tritium and some other substances are left in the treated water, and the amount stored has reached about 1.2 million tons in almost 1,000 tanks.
The industry ministry panel on Friday discussed a proposal to dilute wastewater and release it into the sea, as well as vaporize and release it into the air, both in compliance with environmental and other standards.
The panel said these are realistic options since they have almost no impact on the environment and human health, and there are similar precedents.
They said releasing the wastewater into the sea only needs simple equipment and monitoring the spread of radioactive materials in the sea will be easier to do than in the air.
But they also pointed out that the reputational damage from sea release would have a significant social impact.
The panel plans to finalize its proposal before compiling a report.
Panel chief Ichiro Yamamoto urged the government to take the panel's conclusion into account and listen to local opinions, to find a way to achieve reconstruction of the local areas and decommission the plant.
The government will make the final decision on the disposal method.