Paralympic Organizers Continue Preparations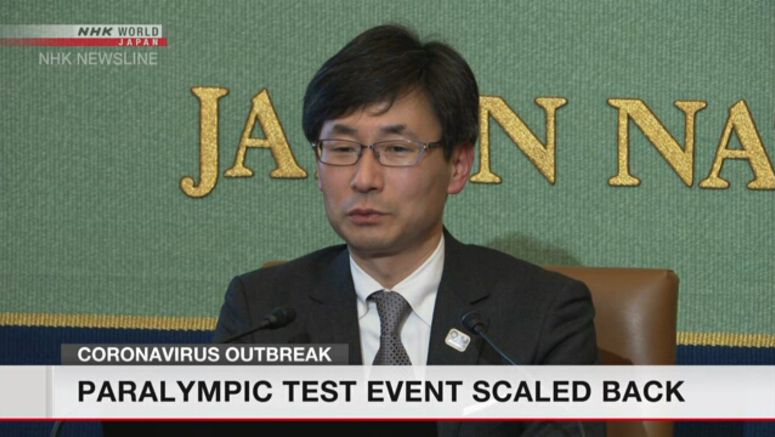 An official of the 2020 Olympic and Paralympic Games organizing committee has pledged to continue preparations for the event for the sake of athletes, despite the new coronavirus outbreak.
Hisashi Nakaminami, the head of the Paralympic Games Integration Office, spoke to reporters in Tokyo on Friday -- nearly six months before the Games start on August 25.
Nakaminami emphasized that preparations are proceeding as planned according to guidelines set up three years ago.
He said momentum toward the Games is growing, as shown by the fact that there were 240,000 applications in the second round of ticket sales for the Paralympics.
However, the organizers have decided to scale down one of four Paralympic test events due to the spread of the new coronavirus. The three-day boccia test event, scheduled to start next Friday, will not be held in the form of an international event. Instead, only some Japanese athletes will take part and there will be no spectators.
Nakaminami stressed the need to take special precautions as some Paralympic athletes have cardiorespiratory impairments.
He said he believes individual athletes will receive proper care from their team staff and indicated that the organizing committee will focus on general hygiene management.
Nakaminami also said the organizing committee will work with relevant organizations to continue preparations for the Games for the sake of the athletes who have spent the past four years training.