People Exposed To Post - Bomb 'black Rain' Win Case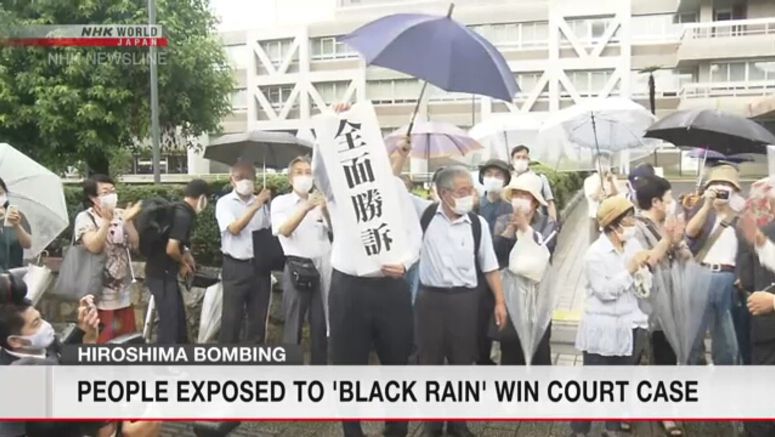 A district court has recognized for the first time people who were exposed to radioactive rain immediately after the atomic bombing of Hiroshima in 1945 as "hibakusha," or sufferers of the bombing.
In 2015, a total of 84 plaintiffs, including local residents aged 75 to 96 and bereaved family members, filed a lawsuit against Hiroshima City and Hiroshima Prefecture.
They claimed to have suffered health problems from exposure to what is known as "black rain" containing radioactive substances, and demanded that they be issued certificates recognizing them as survivors of the atomic bombing 75 years ago.
The municipal and prefectural governments claimed there is no solid proof that the residents were exposed to an amount of radioactive materials that would cause health problems.
On Wednesday at the Hiroshima District Court, presiding judge Takashima Yoshiyuki described the plaintiffs' testimony as reasonable. He said their health records show they developed illnesses believed to be linked to the fallout from the atomic bombing, which makes them eligible for "hibakusha" certificates.