People In Japan Visit Graves On Autumn Equinox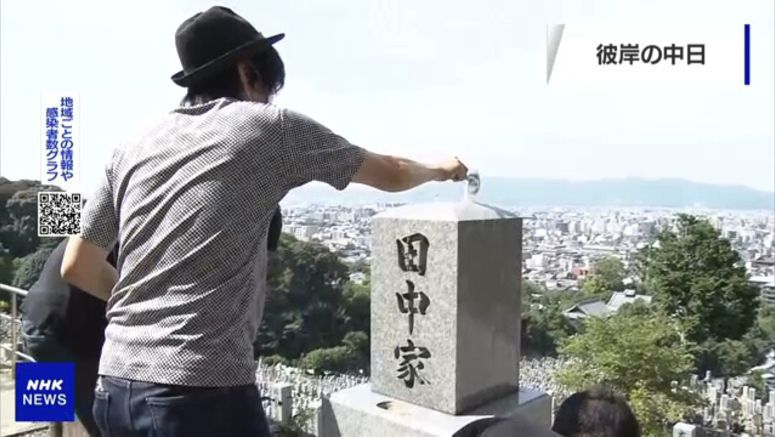 People in the Japanese city of Kyoto are visiting the graves of their ancestors on Tuesday, the autumn equinox.
The day is a national holiday marking the middle of the Buddhist 'Ohigan' period when people remember their late loved ones.
Families visited the Otani-Sobyo cemetery at Higash-Honganji temple in Kyoto from the morning, under clear autumnal skies. About 10,000 graves stand on a hillside overlooking the ancient capital city.
The visitors washed gravestones, laid flowers, burned sticks of incense and prayed for the souls of their late relatives.
A 67-year-old woman said she was visiting a grave after failing to come on the spring equinox in March and the 'Obon' period in August due to coronavirus pandemic. She said she reported the birth of a grandchild to her ancestors.