Permanent Infectious Diseases Committee Proposed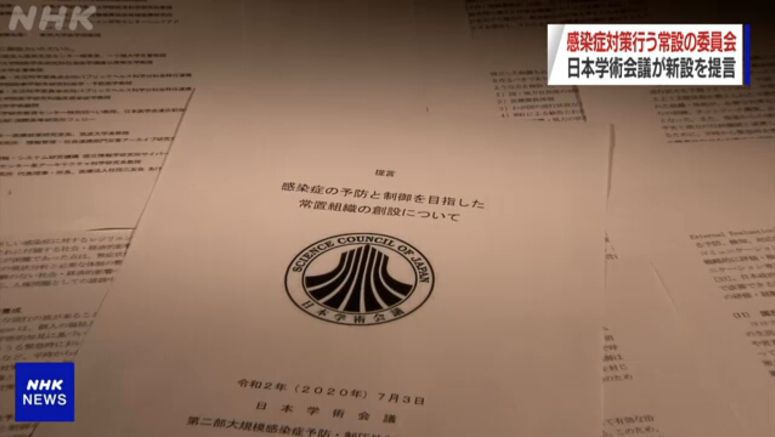 An organization representing scientists in Japan wants the government to establish a permanent committee on measures against infectious diseases.
The Science Council of Japan put forward the idea after considering the government's response to the coronavirus.
The scientists point out that there were problems with the preparations. They say virus tests were insufficient in the early stages of the outbreak, mainly due to a lack of manpower. They also note that emergency medical care systems had not been fully established, and that public health centers and other facilities were not equipped to deal with large-scale infections.
Considering these factors, the council called for the establishment of a permanent, independent committee within the Cabinet Office.
The council says the committee would consist of experts on infectious diseases and medical care, and would provide the Cabinet with advice on preventing infectious diseases from entering the country and on medical care systems. The council also says the committee would propose countermeasures in the event of an emergency.
The president of the council, Yamagiwa Juichi, said during an online news conference that the government is struggling to find solutions, and that the scientists will continue discussions and offer ideas for more effective measures.