Petition Rejects Pardons For Child Sex Abusers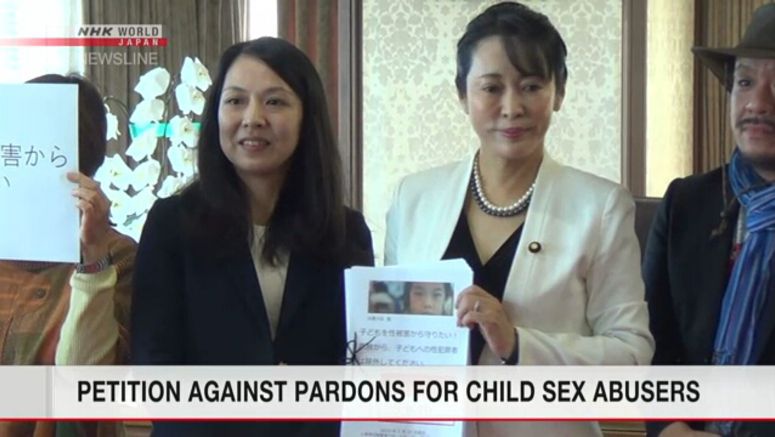 A Japanese non-profit group helping sexual abuse victims is urging the government not to pardon child sex offenders.
Members of the group met Justice Minister Masako Mori on Thursday to make the request in connection with the pardons the government granted to mark Emperor Naruhito's enthronement ceremony last year.
They delivered 3,840 signatures to call for perpetrators of child sex abuse to be excluded from pardons.
Mori told them she agrees that child sexual abuse is becoming an increasingly serious problem.
Pardons were not granted to people who committed serious crimes out of consideration for their victims.