Police May Check Nightclubs' Anti - Virus Measures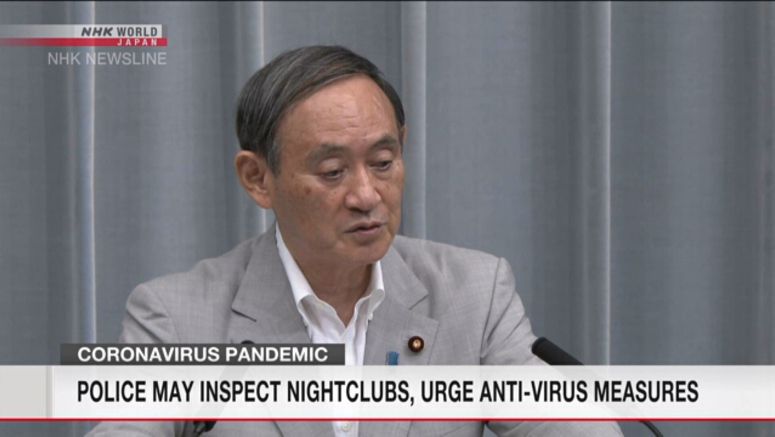 Japan's top government spokesperson has suggested that police could inspect bars and nightclubs to check if they are taking strict measures against the coronavirus.
Chief Cabinet Secretary Suga Yoshihide spoke to reporters on Monday about how to deal with bars and nightclubs where cases of the virus have been confirmed.
Suga said public health centers should definitely conduct the necessary inspections. He said police could also inspect the establishments under the relevant laws, including the one that regulates adult entertainment.
Suga said police could urge the operators to take thorough coronavirus measures and comply with the law. He added that he believes such actions could help to prevent the virus from spreading further.
In a TV program on Sunday, Suga expressed the view that legal revisions are needed to compensate businesses that comply with closure requests.
Suga noted that different types of businesses are being operated in nightlife districts, and many of them have not reported any coronavirus infections. He added that the issue of compensation requires further discussion.