Poll: Over 90% Support Tokyo Games Delay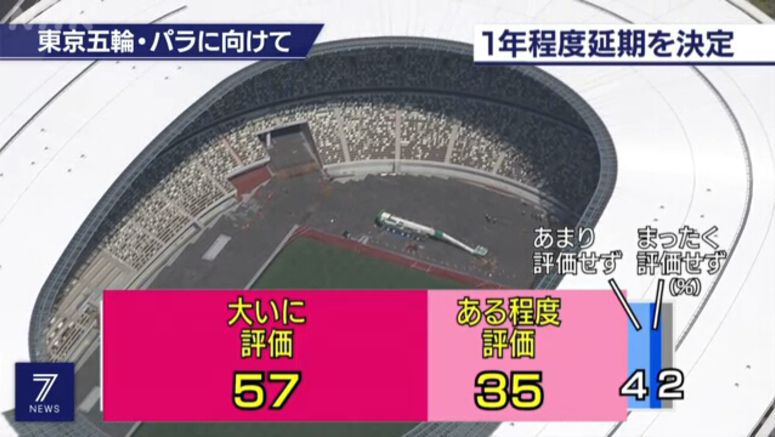 An NHK opinion poll shows that more than 90 percent of the respondents support the decision to delay the Tokyo Olympics and Paralympics.
NHK conducted the survey over the weekend. More than 1,300 people responded.
The poll comes after the decision to delay the Games by about one year. They were scheduled to begin in late July.
Of the respondents, 57 percent said they support the decision very much and 35 percent replied they support it to some degree, while 4 percent answered they don't support it very much and 2 percent said they don't support it at all. The totals indicate that 92 percent support the postponement.
Regarding the approximately one year postponement, 6 percent said it is too long; 73 percent said it is appropriate; and 16 percent said it is too short.
About the timing of the decision, 3 percent said it was too early; 45 percent said it was appropriate; and 50 percent said it was too late.
On what they are concerned about in regard to the postponement, 28 percent pointed to the worsening of the fiscal situation of the central and local governments due to increasing costs to hold the Games. And, 22 percent expressed concern that the economy would worsen because of lesser economic benefit from the Games.