Princess Aiko Graduates From High School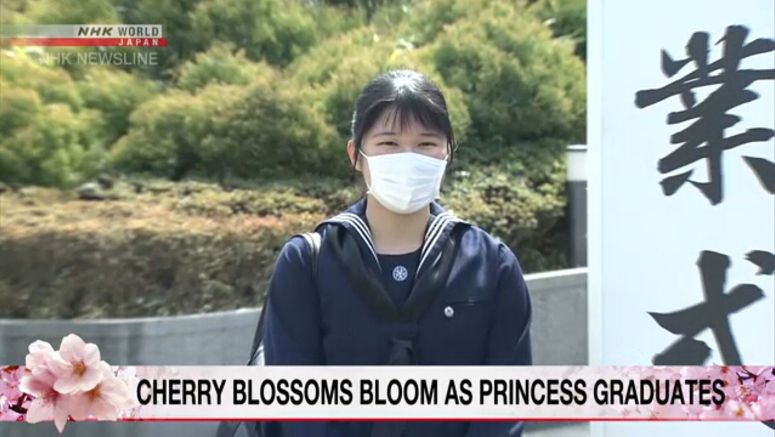 Princess Aiko, the daughter of Japan's Emperor and Empress, has attended her graduation ceremony at Gakushuin Girls' Senior High School in Tokyo.
The princess was wearing a facemask as she appeared at the school on Sunday for a scaled-down ceremony amid the spread of the new coronavirus.
She posed for photos at the school gate and spoke to reporters with a smile. She said she had had many experiences and had enjoyed a good school life.
She smiled and waved to people on the street who had come out to celebrate her graduation.
Emperor Naruhito and Empress Masako did not take part in the ceremony. They said in a statement they were thinking about the difficulties people are facing because of the coronavirus.
Many schools in Japan held ceremonies without parents this year due to concerns about the spread of the virus.