Prosecutors Question Lawmaker's Secretary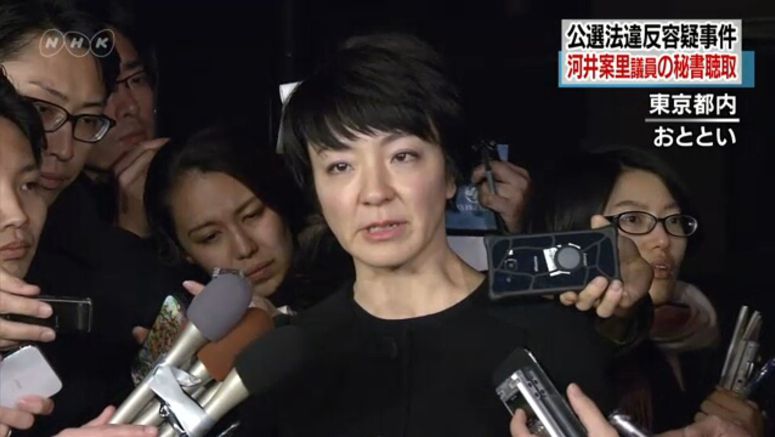 Prosecutors in Hiroshima Prefecture, western Japan, are questioning a secretary of Upper House member Anri Kawai on Friday over a suspected violation of the election law.
The prosecutors suspect Kawai paid her campaign staff above the legal limit during her successful run for the Upper House in July last year. They raided her office on Wednesday.
The secretary was in charge of paying the campaign workers.
The prosecutors began questioning some of the staff last month, and searched the secretary's home on Wednesday.