Prosecutors Search Office Of Ghosn's Ex - Lawyer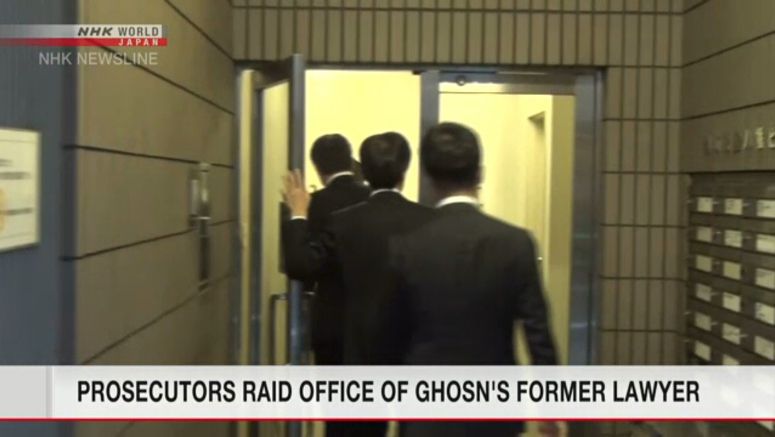 Japanese prosecutors have begun searching the office of a lawyer who served for former Nissan Motor chairman Carlos Ghosn. Ghosn, who has been indicted in Japan over financial misconduct, escaped to Lebanon last month, skipping bail.
The prosecutors are investigating Ghosn's flight as suspected violation of the immigration control law. They say those who helped him flee could be charged on suspicion of aiding a criminal in avoiding capture.
They searched the office of lawyer Junichiro Hironaka in Tokyo's Chiyoda Ward on Wednesday morning. Hironaka was among Ghosn's defense team.
While on bail, Ghosn used Hironaka's office for meetings and a computer.
The prosecutors tried to seize the PC earlier this month, but Ghosn's defense team refused to hand it over, citing a legal right to protect the client's confidentiality.
The defense team said in a statement after Ghosn's escape that there is no prospect that their client will return to Japan voluntarily. The team quit the job on January 16.
The former Nissan chairman is suspected of departing Japan without going through immigration control. He reportedly got on board a private jet by hiding in a large case. US media reported that a prominent former member of US special forces was involved in the escape.