Queen's Brian May Visits Observatory In Kyoto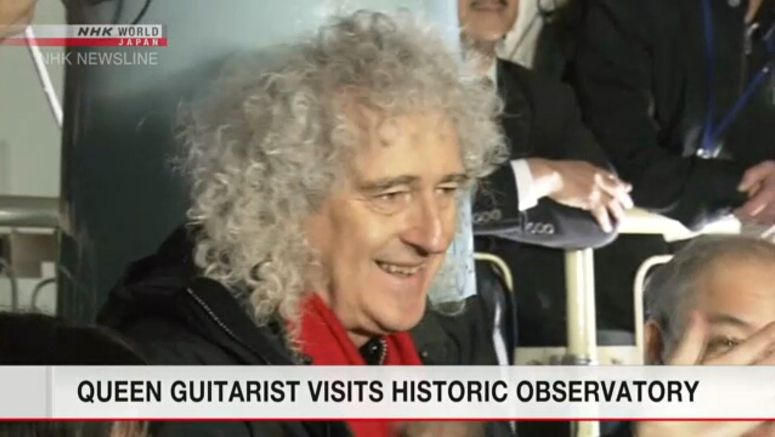 Brian May, the guitarist for legendary British rock band Queen, visited a historic observatory in Japan while on tour in the country.
The guitarist, who also has a doctorate in astrophysics, visited Kwasan Observatory of Kyoto University in Kyoto City on Monday.
The observatory was established in 1929 and has the oldest existing telescope in Japan. It is open to the public. After the university set up a new astronomical observatory, its operating budget was vastly reduced and it now relies on donations from private companies.
The surprising visit happened when a former head of the observatory, who is a friend of the famous guitarist and astrophysicist, asked for his support.
May signed a telescope and wrote the word "forever" on it, hoping the observatory will continue to exist.
He called the observatory a place of "encouragement and inspiration for children."
He said, "It's important we keep this wonderful building, its contents, culture and history that it represents. Astronomy is always important for me. I want to make sure that next generation has the same kind of inspiration that I got when I was a kid."