Rainy Season Ends In Tokai, Kanto - Koshin Regions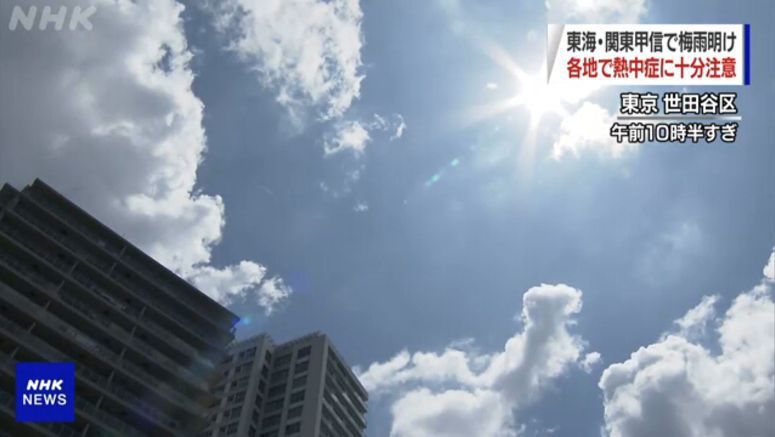 Japanese weather officials say the rainy season appears to have ended in the Tokai and Kanto-Koshin regions including Tokyo.
The Metrological Agency declared the end of the wet season on Saturday before noon.
The announcement comes 8 days later than last year and 11 days later than average.