Reactions To Nuclear Wastewater Plan Examined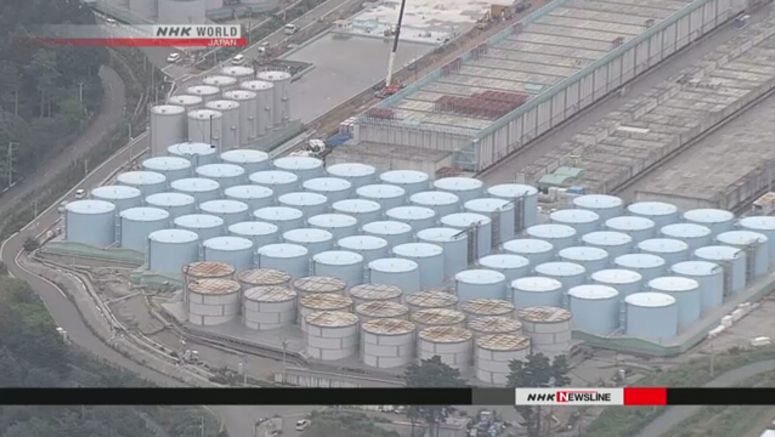 A task force is examining reactions from local residents to the Japanese government's plan on how to dispose of the radioactive wastewater stored at the Fukushima Daiichi nuclear power plant that was hit by the 2011 earthquake and tsunami.
Economy, Trade and Industry Minister Kajiyama Hiroshi has reiterated his intention to decide on the disposal plan soon, so that the scrapping of the plant will not be delayed.
The water used to cool molten nuclear fuel at the plant is treated, but it still contains tritium and some other radioactive substances.
More than 1.2 million tons of this treated water is being stored at the plant.
On Friday, the task force looked into the views expressed at seven hearings or submitted in writing about the disposal plan.
A ministry panel proposed in February to release the wastewater into the sea or vaporize it in the atmosphere after diluting it to a level that meets environmental and other standards.
About 2,700 of them expressed concerns over safety. About 1,400 pointed out that the plan has not secured public approval.
Many people who took part in the hearings expressed concern about harmful rumors when the treated water is released into the sea, and called for measures to address this.
Kajiyama said the task force should discuss what can be done in response to the views.