Record 2,684 New Cases Found In Japan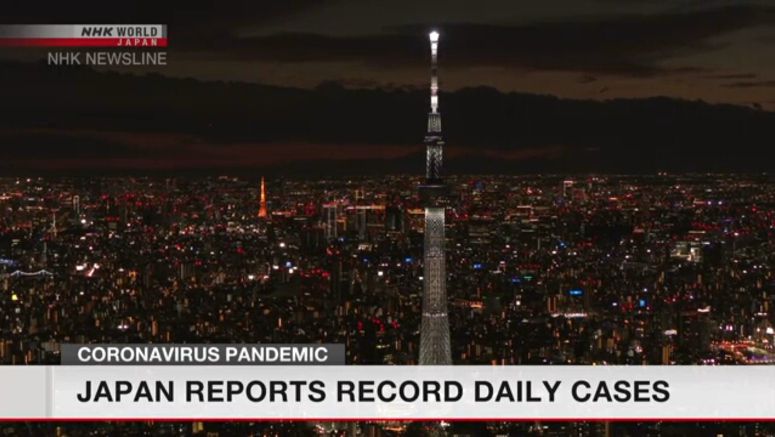 A record 2,684 people were found to have been infected with the coronavirus in Japan on Saturday.
Fourteen deaths have also been reported.
The total number of confirmed cases in the country now stands at 146,214, including 712 on a cruise ship.
There have been 2,123 confirmed deaths, including 13 on the ship.
Health ministry officials say that, as of Saturday, a record 440 people with severe symptoms were in intensive care and on respirators.