Regulators Likely To Ok Fuel Reprocessing Plant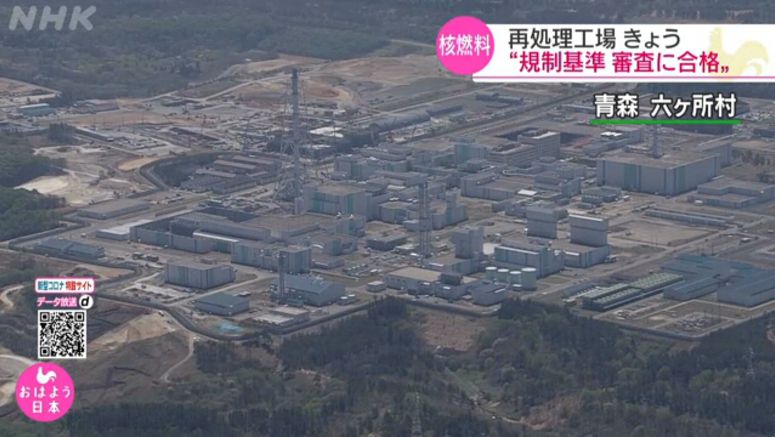 Japan's Nuclear Regulation Authority is expected to give the go-ahead on Wednesday to a fuel reprocessing plant that is the centerpiece in the government's nuclear fuel recycling policy.
The plant in Aomori Prefecture, northern Japan, is operated by Japan Nuclear Fuel Limited. The facility is designed to extract plutonium for recycling from spent nuclear fuel generated by nuclear power plants.
The NRA has been screening an application from the operator to see whether the plant meets the regulatory standards introduced after the accident at the Fukushima Daiichi nuclear plant in 2011.
The regulators also solicited opinions from the public.
At a meeting on Wednesday, they are expected to assess whether measures presented by the operator in response to the opinions are appropriate.
They will then likely announce that the plant has passed the screening.
Japan Nuclear Fuel Limited wants to start full-scale fuel reprocessing in 2022.
They will still need to complete anti-disaster measures and get local approval.