Released Japanese Fishing Boat Returns To Nemuro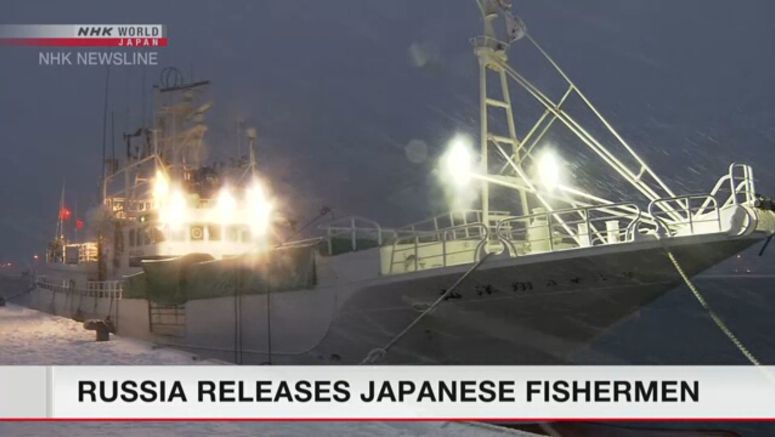 A Japanese fishing boat that was seized by the Russian border guard last week has returned to its homeport in Nemuro City, Hokkaido.
The No.68 Shoyo-maru had six crew members. It was seized last Wednesday and taken to Russian-controlled Kunashiri Island after an inspection.
The crew were fishing inside Russia's 200-nautical-mile zone, with permission. But, authorities said they found an undeclared catch on the vessel.
On Monday morning, a Russian court ordered the captain to pay a fine of about 1,100 dollars for violating the country's fishing rules. The boat and crew were released after making the payment. .
The fishery cooperative in Nemuro plans to examine the boat's logbook and question the crew about the catch, as well as how they were treated by Russian authorities after being taken to Kunashiri.
Kunashiri is one of four Russian-controlled islands. Japan claims them. The Japanese government says the islands were illegally occupied after World War Two.