Remote Tokyo Island Seeks Recognition Of Night Sky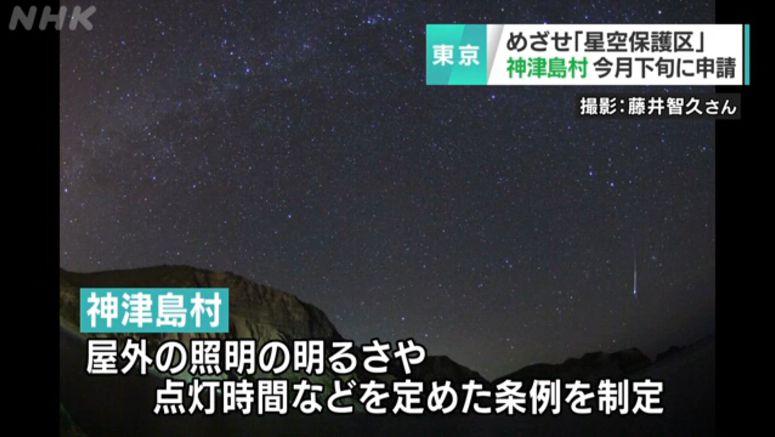 A remote Tokyo island is applying for recognition of its starry night skies by an international organization.
Kozushima, an island 180 kilometers south of central Tokyo, plans to apply for the "International Dark Sky Places" status in late August.
The designation is made by the nonprofit International Dark-Sky Association, which works to protect night skies for present and future generations.
In Japan, Iriomote-Ishigaki National Park in the southwestern prefecture of Okinawa has been designated an International Dark Sky Park.
Kozushima aims to be the second location in Japan to obtain IDSP certification. To be designated, the darkness of the night sky and outdoor lighting must meet the association's standards. Having programs such as stargazing tours is also important.
Kozushima Village has an ordinance specifying the brightness and hours of outdoor lighting. The village is also training stargazing tour guides.
Maeda Hiroshi, the head of Kozushima Village, said he will work to obtain the designation to revitalize tourism on the island while protecting its natural assets.