Restaurants In Japan Report Sales Slump In June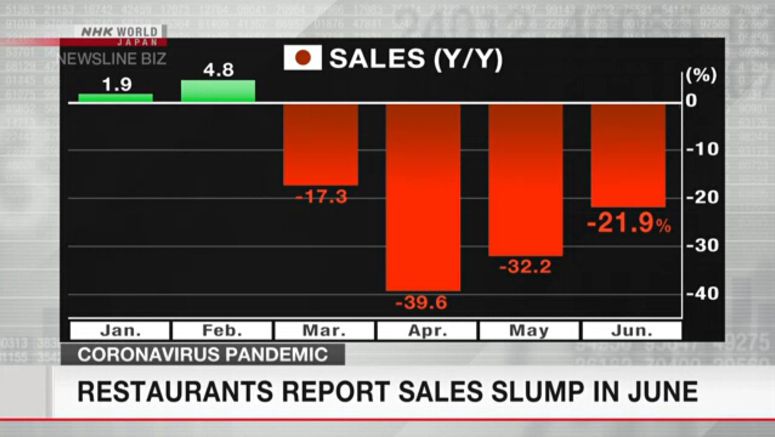 Sales at major restaurant chains across Japan contracted by double digits in June, the first month after the government lifted the coronavirus-related nationwide state of emergency.
The Japan Food Service Association says revenue was 21.9 percent lower than in the same month last year. It was the fourth consecutive month of a year-on-year drop, though the margin was less than in April or May when the emergency declaration was in place.
Sales at pubs and izakaya slumped by 60 percent as people refrained from socializing in large groups.
Association officials say the recovery is happening more slowly in Tokyo than elsewhere, and some of their members say July has been another tough month as the number of infections is heading upwards.