Restrictions May Be Partially Lifted On Thursday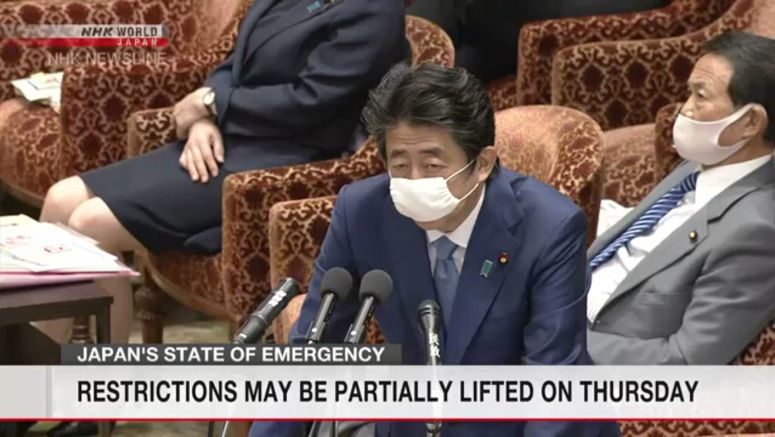 The Japanese government plans to decide on Thursday whether to lift a state of emergency ahead of schedule in parts of the country.
Restrictions may be eased in more than 30 prefectures where coronavirus infections have declined.
Prime Minister Abe Shinzo said on Monday that he will make an announcement after consulting with an expert panel.
The panel will now also include economic experts, to help the government strike a balance between prevention and reopening the economy.
The government declared a state of emergency for Tokyo and six other prefectures on April 7. It was later extended nationwide and is due to last until May 31.
Restrictions are expected to remain in place in some prefectures, including Tokyo.
Fifteen new cases were reported in the capital on Monday, but Governor Koike Yuriko urged residents to stay alert.
Koike said, "Looking at examples both in Japan and overseas, we don't know when the second wave of infections will occur. And it's not even clear whether the first wave has subsided. So I'd like to ask for everyone to keep cooperating with us, and to keep their guard up."
Koike said that Tokyo plans to introduce antibody and antigen tests, in addition to the current PCR test.
Antibody tests can help determine if a person has been previously infected, while antigen tests can screen more quickly for the virus.
Japan now has nearly 16,000 confirmed cases.
The death toll stands at more than 650.