Rising Risk Of Heatstroke In Japan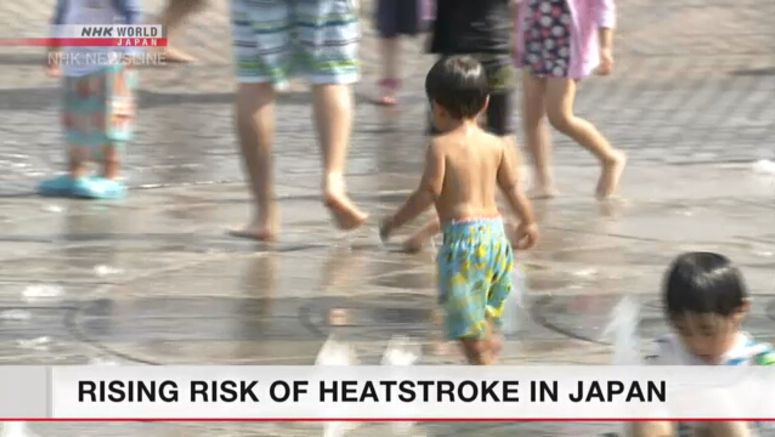 Japan was blanketed by sweltering heat on Sunday. Temperatures in many areas rose above 35 degrees Celsius, putting people's health at risk.
It was the hottest day of the year so far in many places. In central Tokyo, the daytime high was just under 35 degrees.
Warm air from the south flowed into Pacific coastal areas of eastern and western Japan.
The San-in region was affected by the foehn phenomenon. Hot, dry winds blew down over the mountains, intensifying the heat.
The mercury rose above 37 degrees in Shizuoka and Tottori prefectures.
The Tokyo Fire Department says 38 people were taken to hospitals with symptoms of heatstroke.
The heat wave is expected to continue in most parts of Japan this week. People are being advised to take precautions against heatstroke.