Russia Authorities: Undeclared Catch On Japan Boat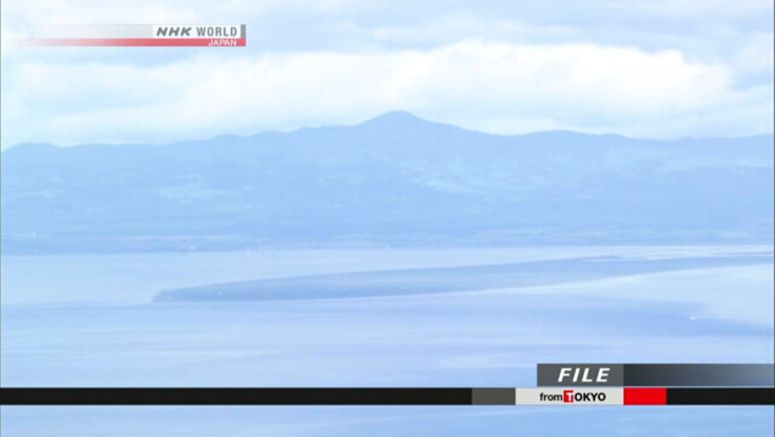 Russian authorities say they detained a Japanese fishing boat near Russian-held islands claimed by Japan after finding undeclared catch on the vessel.
The No. 68 Shoyo-maru, a cod fishing boat from Nemuro City in Hokkaido, northern Japan, was detained on Wednesday with six crewmembers on board.
Russian border guards said they took the boat to a port on Kunashiri Island for necessary procedures after finding undeclared catch.
They released photos of flatfish and other catch they say were found inside the boat. They say they have begun questioning the captain of the boat.
NHK obtained footage from a resident of Kunashiri Island that shows the Japanese fishing boat arriving at the island's Furukamappu port.
Japanese Foreign Ministry officials say the boat was operating inside Russia's 200 nautical miles zone with Russian permission. They say the boat was inspected and seized on Wednesday afternoon as it was heading back to Nemuro.
Kunashiri Island is one of four islands controlled by Russia. Japan claims them. The Japanese government maintains the islands are an inherent part of Japan's territory. It says the islands were illegally occupied after World War Two.
The incident follows the seizure last month of five Japanese fishing boats, also from Nemuro, in waters around the islands by Russian border guards. The vessels were released after paying a fine.