Russia Starts Drills On Japan - Claimed Islands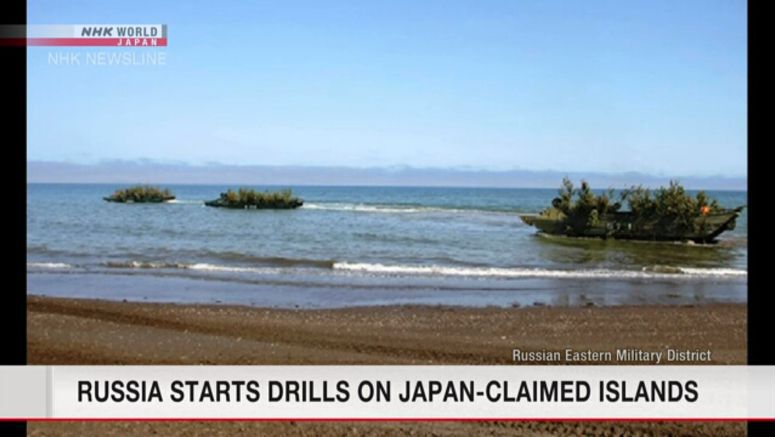 Russia says it has started military drills on the Kuril Islands. The island chain includes Japan's Northern Territories.
Russia's Eastern Military District announced on Tuesday that more than 1,500 soldiers were taking part in drills on two islands. They are Etorofu and Kunashiri, two of the four Russian-controlled islands claimed by Japan.
Russia regards the region as strategically important given its position facing the Pacific and every year conducts military drills on the islands between August and October.
The military says about 200 items of weaponry and equipment are being used this year, and that live ammunition drills will be held for ground- and sea-based defense.
The start of the military drills came just hours ahead of phone talks between Japanese Prime Minister Suga Yoshihide and Russian President Vladimir Putin. They were the first such talks since Suga took office earlier this month.
An expert on Russian diplomatic affairs says the country aims to demonstrate that there's no change to its stance on the islands.
A senior official at Japan's Foreign Ministry told NHK that they received information about the exercises last Thursday, and immediately lodged a protest with the Russian Embassy in Tokyo.
Russia controls the four islands. Japan claims them. The Japanese government maintains the islands are an inherent part of Japan's territory. It says the islands were illegally occupied after World War Two.