Russia To Fine Japanese Fishing Boat For Its Catch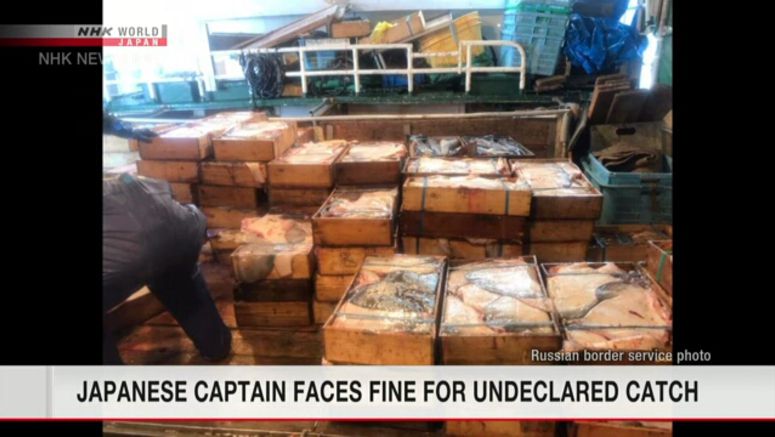 Russian authorities say they expect the captain of a Japanese fishing boat to be fined for violation of a fishery agreement between the two countries.
Border authorities in Sakhalin in Russia's Far East said on Thursday that they have found an undeclared catch of 714 kilograms of ray fish on the No. 68 Shoyo-maru.
The boat belongs to a fishery cooperative in Nemuro in eastern Hokkaido. On Wednesday, the boat with a crew of six was on its way back to Nemuro, when it was stopped by Russian authorities for an inspection near Russian-held islands claimed by Japan. The ship was then taken to a port on Kunashiri Island for a more detailed investigation.
The boat had been operating inside Russia's 200-nautical-mile zone with Russian permission, fishing mainly for flatfish and cod.
The Japanese government is asking Russia to release the crew and its boat as soon as possible on humanitarian grounds.
Kunashiri Island is one of the four islands at the center of a territorial dispute with Russia. Russia controls them. Japan claims them. The Japanese government maintains the islands are an inherent part of Japan's territory. It says the islands were illegally occupied after World War Two.