Russians Stranded At Haneda Airport To Return Home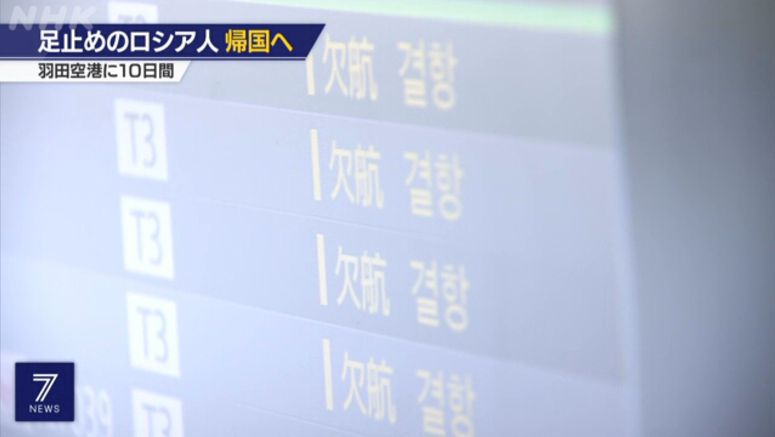 About 30 Russian nationals stranded at Tokyo's Haneda Airport for the past 10 days are expected to return home on a chartered plane as early as Sunday.
Regular international flights to and from Russia have been suspended since March 27 due to the spread of the coronavirus. About 400 Russians who were visiting Japan on business or for sightseeing remain stranded in the country.
Among them, some 30 travelers from Russia's Far East region have been camping out in a terminal lobby for the past 10 days as they have little money to spend. The Russian Embassy in Tokyo has been providing them with food and medical supplies.
The embassy says a plane chartered by the Russian government will depart from Narita Airport outside Tokyo for the Russian Far Eastern city of Vladivostok on Sunday afternoon.
Embassy officials say they will provide accommodation and other support to the remaining Russians in Japan.