Sake Brewing Begins In Saitama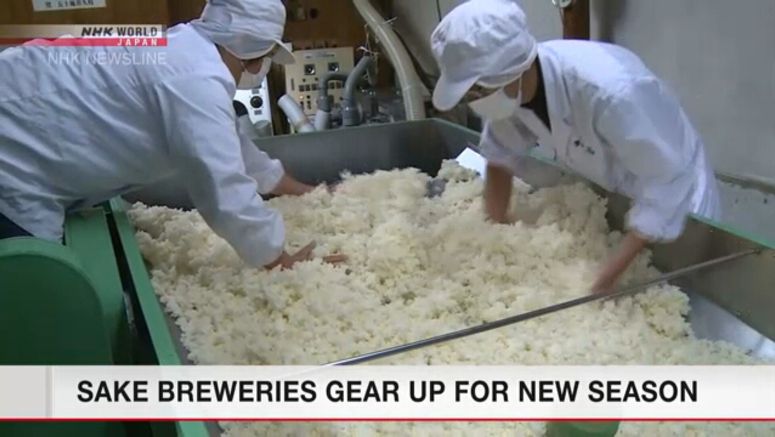 An old sake brewer just north of Tokyo has begun preparations for its first brew of the sake season.
The brewery, Igarashi Syuzo, was established in the city of Hanno, Saitama Prefecture in 1897. On Tuesday, workers steamed rice grown especially to make sake. After letting it cool on a machine, they put it in a tank and slowly stirred it using a three-meter-long stick.
The company says its sales this year are down by about 30 percent from last year as orders from restaurants have dropped due to the coronavirus pandemic.
The president of the brewery, Igarashi Masanori, says that his brewery is making sake that will make many people happy, and that he hopes people will buy such local liquors and enjoy them at home.
The new sake will be ready late next month and will be available at shops and other places.