Scaled - Down Intl. Film Festival Opens In Tokyo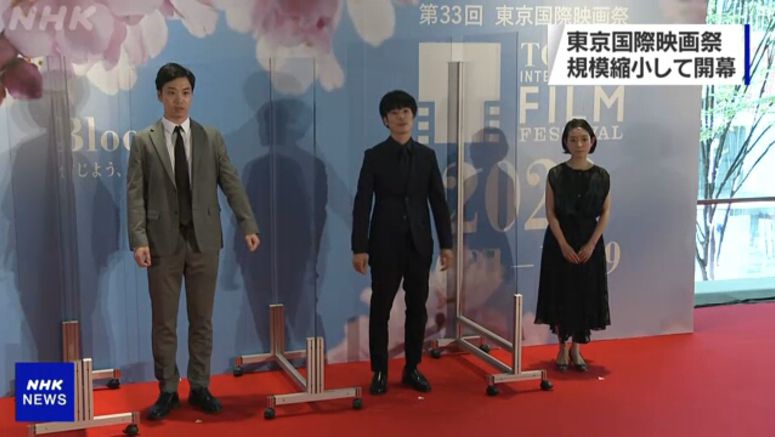 One of Asia's largest film festivals has opened in Tokyo, without the usual entry of actors and directors on a red carpet due to the coronavirus pandemic.
The opening of the 33rd Tokyo International Film Festival was held at the Tokyo International Forum on Saturday.
The event has been considerably scaled down this year. Instead of making a grand entrance amid a large crowd of fans, the actors and directors extended their greetings in front of members of the media.
The festival's ambassador, actor Yakusho Koji, said that as long as they have to continue to live with the coronavirus, they will find the best way to keep holding the film festival.
The Grand Prix competition won't be held this year as members of the jury from abroad cannot attend due to the pandemic. The Audience Award chosen from 32 films by votes among audience members will be the festival's only prize.
A new addition to the event is "Asia Lounge" -- a series of online discussions by directors and actors from Japan and from around Asia. The talks, including topics such as the future of movies amid the pandemic, will be held eight times starting on Sunday.
The festival runs through November 9. The Audience Award will be announced on the final day.