Scenic Kyoto Train Resumes Services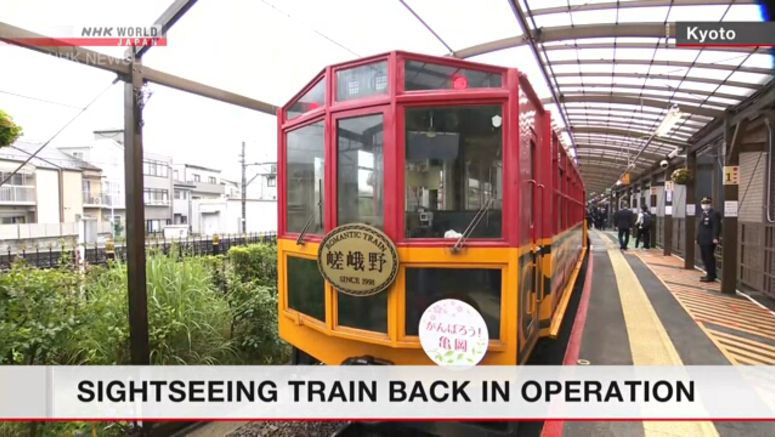 A scenic train in Kyoto, western Japan, is running again after suspending services in early April due to the coronavirus.
The Sagano Romantic Train travels along the Hozu-gawa River from Sagano to Kameoka in Kyoto.
The first service on Saturday had 15 passengers, who submitted to temperature checks and sanitized their hands before boarding.
The train is operating at half of its capacity, with increased ventilation, and seating arranged in such a way that passengers aren't facing each other.
One of the first to ride the train was a woman from Kyoto City who brought her train-loving child along for the occasion.
A station master employed by the train operator, Sagano Scenic Railway, assured passengers that staff will take all precautionary measures to keep them safe.