Sdf Drills To Prepare For Emergencies Abroad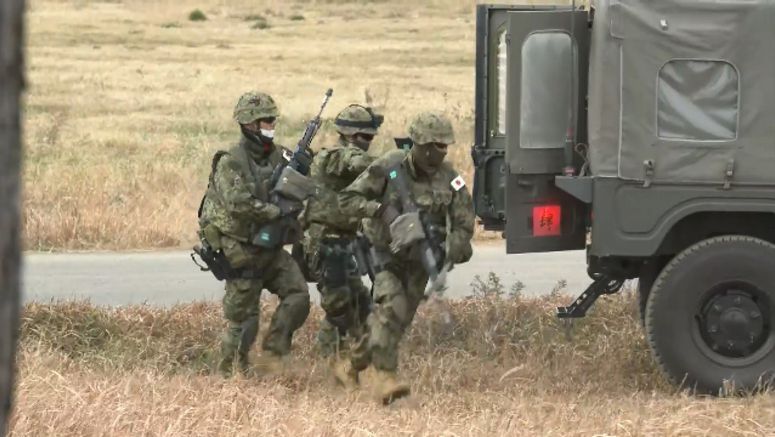 Japan's Self-Defense Forces have invited members of the media to observe drills to rescue nationals in the event that they get caught in emergency situations overseas, including terrorist activities.
About 270 SDF members took part in the exercises on Wednesday. The drills were conducted at Camp Asaka which straddles Tokyo and Saitama Prefecture, and at Hyakuri base in Ibaraki Prefecture.
National security legislation enacted in 2015 allows Japan to rescue and guard Japanese nationals in emergencies that occur abroad. Before the security law came into force, the SDF members were limited to transporting nationals in protective custody.
The drills were based on the scenario that a Japanese school in a foreign country had been surrounded by rioters.
SDF personnel arrived on the scene in armored vehicles and called out to the attackers with loudspeakers to leave. The SDF personnel entered the building armed with rifles and rescued the nationals.
The SDF members also confirmed the procedure for returning the rescued nationals to Japan. Members wore facemasks and goggles amid the coronavirus pandemic to prevent infection. They conducted checks of hand luggage.
There have been no incidents requiring SDF members to use arms since the security legislation was enacted. But they have been conducting drills to be ready when they are called to a mission.
Isayama Shinji of the Air Self-Defense Force said that being fully prepared will help Japanese people abroad to feel secure.