Sdf Vessel Leaves For Middle East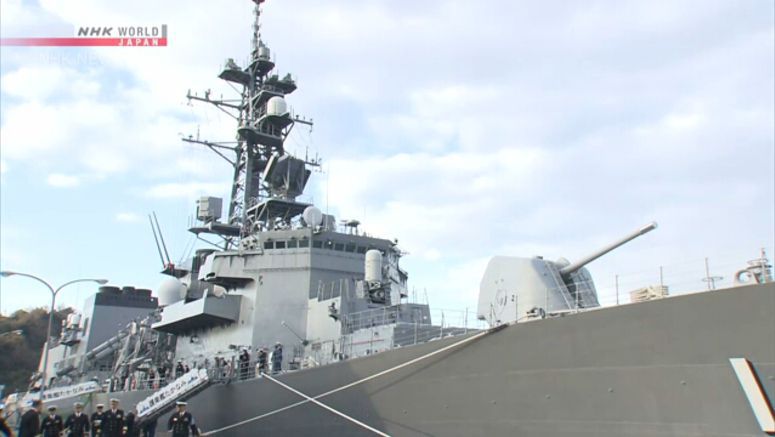 A Japanese Maritime Self-Defense Force destroyer has left for the Middle East to conduct survey and research activities. It is the first time an MSDF ship has gone on an international mission that will last longer than a year.
Prime Minister Shinzo Abe saw off the destroyer Takanami at Yokosuka Naval Base south of Tokyo in a ceremony on Sunday morning.
Abe said its mission is critical to the Japanese people's livelihood as about 90 percent of the crude oil Japan uses is transported through the northern part of the Arabian Sea and the Gulf of Oman.
The Takanami carries about 200 personnel and two helicopters.
The ship's mission is to gather information to help ensure the safe navigation of commercial ships with ties to Japan.
It is scheduled to arrive in the region later this month.
An MSDF patrol plane unit comprising two P-3C aircraft has already begun gathering information in the Gulf of Aden.