Sealed Shogi Moves Auctioned Off For $215,000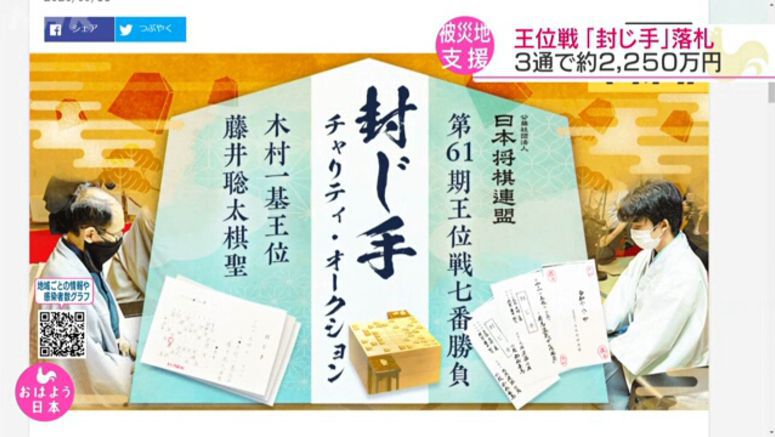 Three sealed moves written by professional shogi players during this year's Oi tournament in Japan have raised about 215,000 dollars at auction.
The money raised will be donated to support areas hit hard by torrential rain in July.
Teenage sensation Fujii Sota won the Oi title in August against defending champion Kimura Kazuki. The 18-year-old took four straight games in the best-of-seven series. Each match is held over two days.
It was Kimura's idea to put up the sealed moves, which outline a player's strategy for the start of the second day, in an online auction.
Bidding closed on Sunday night, with Fujii's written move for the fourth match reaching 140,000 dollars.
The Japan Shogi Association said the winning bids can change if it is unable to contact the successful bidders, or for other reasons. It plans to donate the auction proceeds after subtracting costs.