Search Continues For 3 In Miyazaki Mudslide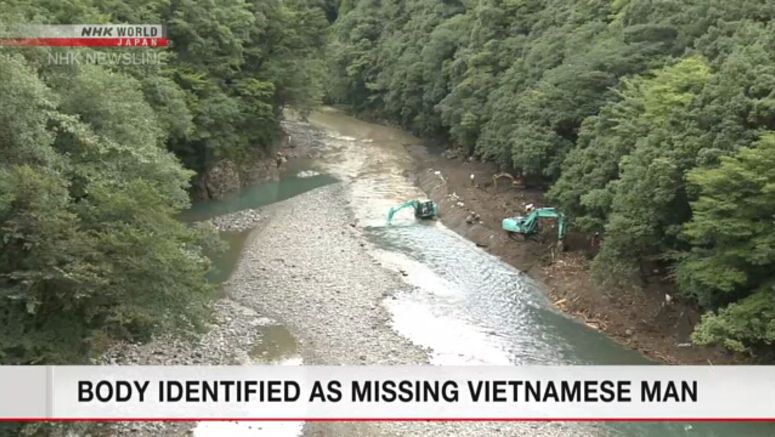 The search continues for one Vietnamese and two Japanese who have been missing since a mudslide hit Miyazaki Prefecture, southern Japan, two weeks ago.
The mudslide, which likely occurred on the night of September 6, swept away the office of a construction firm in Shiiba Village and the home of the firm's owner.
The body of 22-year-old Vietnamese Nguyen Huu Toan was discovered last Thursday on a riverbank three kilometers downstream.
But his compatriot, 23-year-old Tran Cong Long, the owner's wife, Aioi Katsuko, and son Yasutaka remain unaccounted for. The two Vietnamese were working for the firm under a Japanese government-backed technical training program.
Volunteers used heavy machinery on Monday to remove mud near the place where the body was found.
The family of Tran Cong Long told NHK that after losing his father at the age of 12, he started working when he was about 15 years old.
They said he decided to go to Japan to repay the money he borrowed from relatives and others to build a home for his family.
His mother, Nguyen Thi Huong, said she fainted when she heard her son had gone missing. She said she has been unable to eat or sleep.
She said she believes her son is alive, and urged the governments of Japan and Vietnam to work together to find him.