Search For Missing Continues In Kumamoto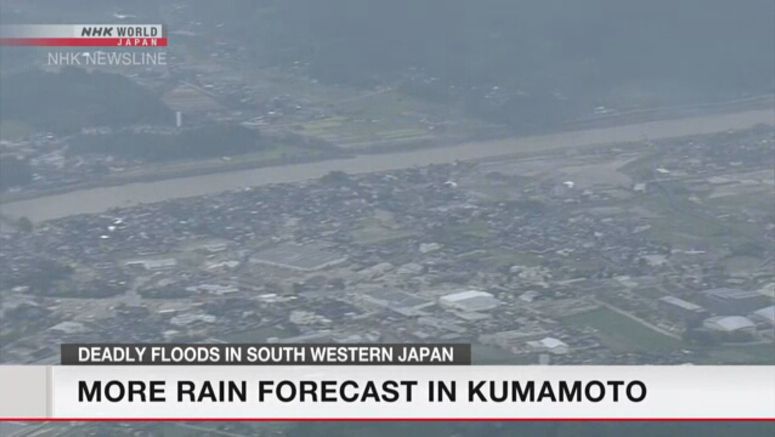 Rescue workers continue to search for missing people in southwestern Japan, after record rainfall triggered floods and landslides over the weekend.
Officials say in Kumamoto Prefecture, 24 people have been confirmed dead, 16 are without vital signs, and 12 others are missing.
Two rivers overflowed their banks at 11 locations, inundating wide swathes, including residential areas.
Nine people died each in Hitoyoshi City and Ashikita Town. Three deaths were confirmed in Yatsushiro City. Two other deaths were reported in Kuma Village and one person died in Tsunagi Town.
Fourteen people were found without vital signs at a flooded nursing-care home in Kuma Village.
Ten or more districts in the prefecture have been hit by flooding or landslides. Officials say they are working to quickly end the isolation of residents.