Second Cruise Ship Outbreak In Japan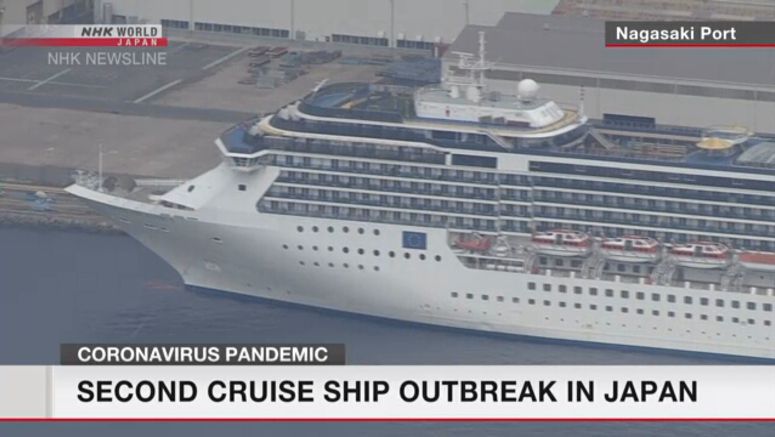 Officials in southwestern Japan are dealing with a coronavirus outbreak on a cruise ship that was undergoing repairs in Nagasaki.
So far 127 of the 623 crew members on the Costa Atlantica have been tested. Of those, 48 have tested positive...including a man in his 40s who is being treated with a ventilator.
Officials hope to test the remaining crew within the next few days.
Those who are confirmed to be infected will be quarantined on the ship and monitored. Crew members who test negative will be asked to return to their home country, if possible.
Doctors in the region have raised concerns that hospitals could be overwhelmed if the number of cases rises.
In February the Diamond Princess Cruise ship was the center of another outbreak. It docked at a port just outside Tokyo. More than 700 people tested positive and 13 people died. At the time it was the largest cluster infection outside China.
Officials say more than 260 additional cases were reported across the country on Thursday. Half of them came from Tokyo.
The total number of confirmed cases in Japan is now over 12,000. More than 300 people have died.
Among them is a man in his 50s living in Saitama Prefecture near Tokyo. He initially exhibited mild symptoms but his condition worsened while waiting to be hospitalized.
Saitama governor Ono Motohiro said, "Health officials talked to the victim and prepared for his hospital visit. But the following day his condition worsened and he passed away. It is very regrettable. We will look into the case and seek ways to improve the admission process."