Second Plane Returns To Japan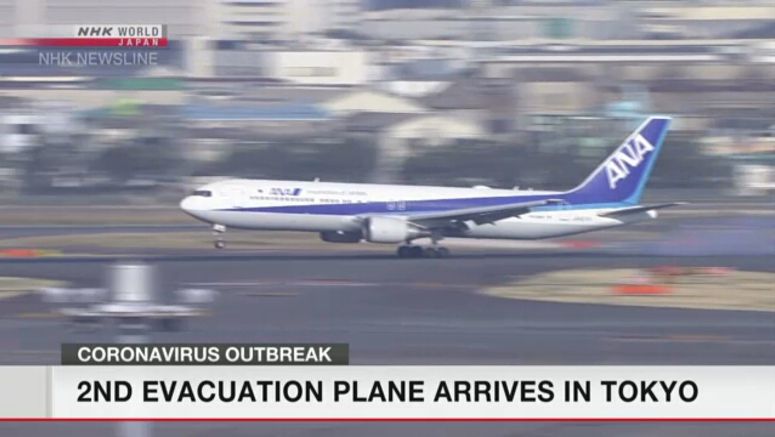 A number of countries are working to evacuate their citizens from Wuhan. In Tokyo, a plane carrying 210 Japanese nationals from the virus-hit city has just touched down at Haneda Airport. It's the second such flight in two days.
The government-chartered flight also delivered supplies such as masks and disinfectant to the Chinese city before making the return trip.
Health ministry officials say medical staff will examine passengers on board. They will then be sent to medical institutions to undergo tests for the virus.
Tokyo plans to charter more flights to evacuate all those who want to return to Japan.
The first such flight on Wednesday repatriated 206 people. Twelve of them have developed symptoms. But no coronavirus infections have been confirmed so far.
Meanwhile, another coronavirus case has been confirmed in Japan -- the eighth in the country.
Health authorities say the patient is a female bus tour guide in western Japan. She has not traveled abroad in over a month, so officials suspect she caught the virus in Japan.