Severe Tropical Storm Nears Japan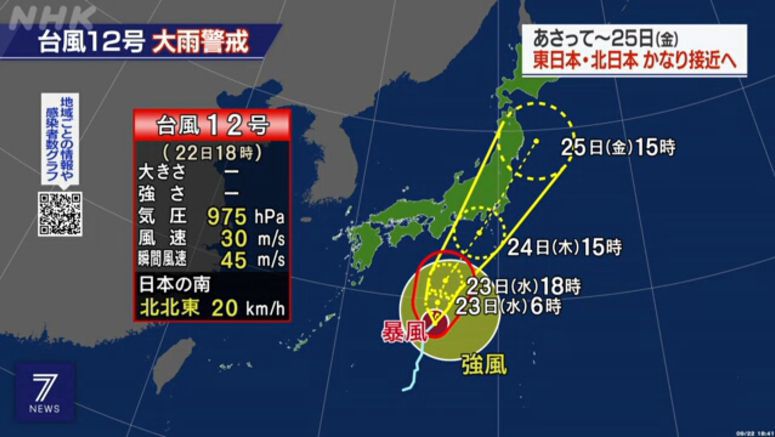 Japan's Meteorological Agency says severe tropical storm Dolphin is expected to approach eastern and northern areas from Thursday to Friday. It is currently in waters south of the country.
Forecasters say it is expected to bring heavy rain to wide areas of the country's Pacific side, together with a rain front near Japan.
The agency says the storm was heading north-northeast on Tuesday evening at a speed of 20 kilometers per hour.
It is packing maximum winds of 108 kilometers per hour near its center, and wind gusts of up to 162 kilometers per hour. The storm zone has a radius of 85 kilometers.
Weather officials say the storm will gradually turn east, and pass close by eastern and northern Japan. They say it could make landfall in the central Tokai region or neighboring Kanto region, which includes Tokyo.
The officials say heavy rain could be focused mainly on the Pacific side of the country between the Kinki and Tohoku regions.
Through Wednesday evening, there could be 180 millimeters of rain on the Izu islands, and 150 millimeters in the Tokai region.
For the 24 hours through Thursday evening, officials warn that there could be as much as 300 millimeters of rainfall in the Tokai and Kanto-Koshin regions, and the Izu islands.
The agency also warns of high waves and strong winds across wide areas of the Pacific side.