Shikoku Electric To Determine Causes Of Problems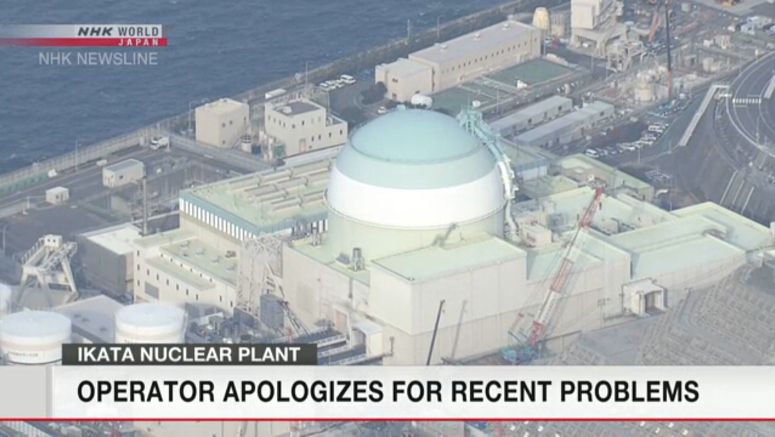 The operator of the Ikata nuclear power plant in western Japan says it will place top priority on determining what caused a series of serious problems at the plant.
Shikoku Electric Power Company President Keisuke Nagai apologized to Ehime Governor Tokihiro Nakamura for the problems on Monday.
On Saturday, all three reactors at the plant briefly lost power while one of them was being inspected. And earlier this month, a control rod was mistakenly removed from the number 3 reactor. The rod suppresses nuclear fission.
Nakamura told Nagai that local residents' concerns and distrust of Shikoku Electric have risen to unprecedented levels. He said he wants the firm to understand the tough situation it's in.
The governor called on the utility to station the head of its nuclear power department in Ikata Town, and to continue to take thorough measures to make information public.
Nagai agreed, and said he would visit the plant himself to hold discussions with small groups of staff to raise their safety awareness levels.
Also on Monday, Nagai told reporters that Shikoku Electric will postpone its plan to appeal an injunction issued by a high court this month. The court ordered the suspension of the Ikata plant's number 3 reactor.
Nagai said his firm still intends to appeal the injunction but that under the current circumstances, it's not the right time to make the move.