Shuri Castle Restoration Begins In Okinawa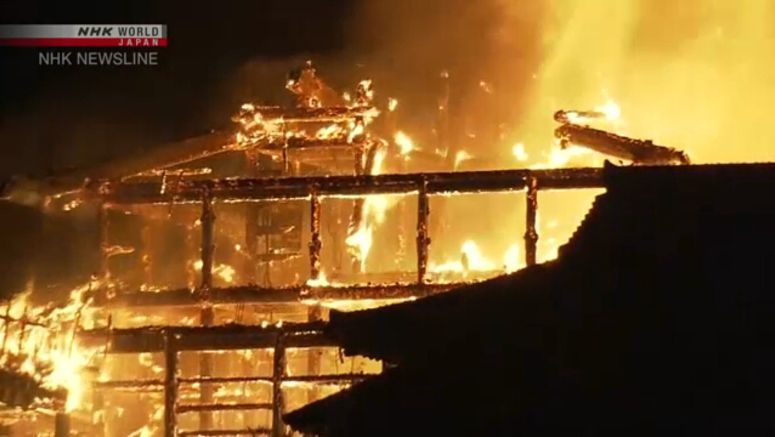 Work has begun to rebuild Okinawa's Shuri Castle after a fire destroyed its main structures last year.
The World Heritage-listed site in the city of Naha was mostly destroyed in a massive fire in October.
About 20 workers set up scaffolding and collected and removed fallen roof tiles on Monday.
An expert panel has been examining how to restore the damaged buildings. The state-sponsored reconstruction project is to be carried out based on its findings.
Okinawa Governor Denny Tamaki visited the reconstruction site, and said he wants local residents and tourists to watch over the process of the restoration.